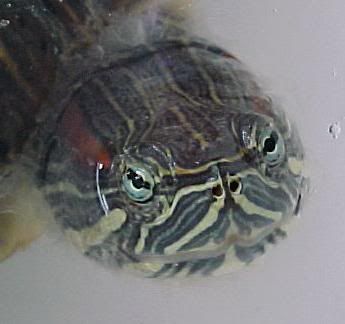 This site is dedicated to a cute and gentle little girl we got to love and be loved by for 8 great years Treveena "Big Girl" was 10 years old.....we lost her summer of 2001 to cancer. She was 5 lbs and 18" nose to toes. We got her in rough shape, and after much love she became better. We got to see her lay over 20 eggs. Treveena was a Red-ear slider like the boys. She loved to sun tan, move furniture and her favourite foods were bananas and corn on the cob.

Please view the pages of her friends, linked below . These are pictures of some of the residents of my back yard.
Please be patient, many pictures have to load.

Warning! This site contains nudity and is not suitable for Turtles or Chipmunks under the age of 2 !